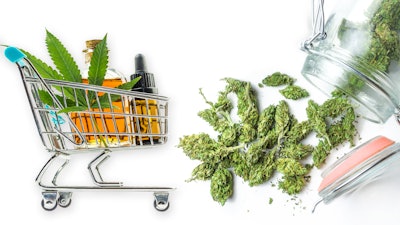 iStock
Genetica is partnering with Endocanna Health, a biotechnology research company specializing in cannabinoid personalization.
The partnership brings together Genetica's Flora AI platform, which uses more than 650 million data points for product recommendations, and Endocanna Health's algorithm and Endo·Decoded genetic super chip.
The collaboration allows consumers to connect their Endocanna test results and profiles to their Genetica accounts for more personalized product recommendations, resulting in more precision in the cannabis retail industry. Endocanna Health's Endo·dna test maps the endocannabinoid system and matches it with a specific cannabinoid ratio and terpene profile.
By integrating Endocanna Health's genomics science with Genetica's AI platform, this partnership will make it easier for consumers to navigate the increasingly complex landscape of cannabinoid products. Customers can expect enhanced, data-driven product recommendations, helping them to identify the ideal cannabinoid ratios, intake methods, dosages, and terpene profiles for their specific needs.