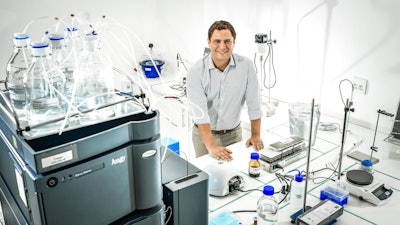 Entourage Labs
Entourage Labs, founded by Brazilian entrepreneur Caio Abreu, announced its impending debut into the U.S. marketplace.
Entourage said it has collaborated with global industry giants including Canopy Growth and Europe's Bedrocan International. This alliance provided access to pharmaceutical-grade hemp flower from Bedrocan.
Entourage's signature technology, "fusionner", claims to provide a 50% boost in bioavailability, which means consumers feel the effects in just 15 minutes. Its potency remains consistent across different individuals and dietary conditions due to partially bypassing first-pass metabolism, also alleviating liver stress. Additionally, it mixes with common beverages.
The company's flagship products include the Entourage Hemp Extract Liquid Fusionner, Entourage Gel Cap Fusionner – Day Use, and Entourage Gel Cap Fusionner – Night Use.