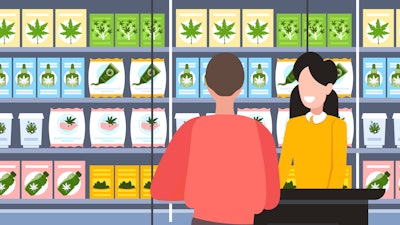 iStock
The Cannabis Company Dispensary has announced a new partnership with Jointly, a cannabis software, education, and personalized wellness platform. The partnership will focus on educating patients about the benefits of cannabis as it pertains to their medical conditions and improving overall well-being.
Jointly's platform will now be integrated with The Cannabis Company Dispensary's products and services to provide patients with personalized guidance on cannabis products and consumption. Jointly uses data and analytics to help patients select products best suited to their individual needs and consumption preferences. The platform helps patients track their progress to safely get the most out of cannabis.
"Our partnership with Jointly is an exciting development for our dispensary and our patients," said Mitch Parker, Co-Founder and Co-Owner of The Cannabis Company Dispensary. "We believe in the power of cannabis to improve lives and are committed to providing our patients with the best possible products, customer service, and education. Jointly's platform is a powerful tool for helping patients make informed decisions about products best suited to their needs and proper cannabis use. We are proud to integrate it into our services."
The Cannabis Company Dispensary made the first legal medical cannabis sale in Mississippi on January 25, 2023. LeAnne Penn, Co-Founder and Co-Owner adds: "We continue to lead the industry forward by putting patients before profits. Using Jointly helps new patients understand how practicing purposeful cannabis consumption can improve lives and overall well-being."
"We are thrilled to partner with The Cannabis Company Dispensary to bring our platform to Mississippi patients," said Jointly Co-Founder and CEO David Kooi. "Our mission is to help people use cannabis in a way that enhances their overall well-being, and we believe that working with The Cannabis Company Dispensary is a great way to accomplish that. By combining our expertise in cannabis education and personalized wellness with The Cannabis Company Dispensary's high-quality products and commitment to customer service, we can help Mississippi patients discover what is possible through purposeful cannabis consumption."