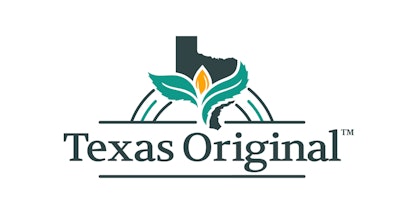 Texas Original
Texas Original announced today the opening of a permanent pickup location in Plano. The location joins Texas Original's recently opened pickup location in Hurst, the first of its kind in the city, marking an unprecedented expansion of access to life-changing medical cannabis for patients in the Dallas-Fort Worth (DFW) area. Located at 601 W. 15th St., Suite 102, the Plano site will open every Thursday and Friday from 10 a.m. to 4:30 p.m. and offer Texas Original's full suite of medical cannabis products to qualifying patients registered under the state's Compassionate Use Program (CUP). In the coming months, Texas Original will expand operating hours to six days per week.
To celebrate the opening and to make medical cannabis more accessible to Texans, Texas Original has partnered with a telemedicine clinic to offer 50 free, one-year prescriptions to Plano permanent pickup location visitors on a first-come, first-served basis. Prospective patients can visit the Plano location beginning Aug. 31 to book an appointment with the telemedicine clinic's CUP-registered physicians to receive a prescription for medical cannabis. Clinic appointments can be conducted anywhere, including from the comfort of a prospective patient's home.
Texas Original is working to improve patient access to medical cannabis, opening Texas' first prescription pickup locations and maintaining the largest distribution network in the state. Texas Original's DFW-area locations are addressing the growing demand for medical cannabis in the country's fourth-largest metropolitan area: in addition to Texas Original's Plano and Hurst locations, the company operates pickup locations in Addison, Fort Worth, Frisco and North Dallas. To date, Texas Original has provided nearly 60,000 prescription orders to more than 6,000 DFW-based patients.
Texas Original also recently released its newest product, Sweet Dreams, a sleep tincture designed to help patients relieve sleep-related issues associated with qualifying medical conditions. Formulated with targeted rest terpenes and a 1:2 ratio of cannabinol (CBN) to THC, Sweet Dreams is available for pickup at all Texas Original locations.