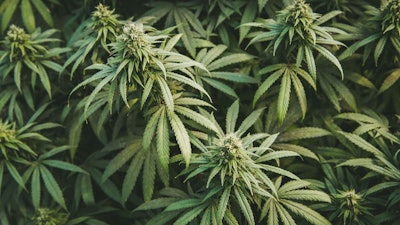 iStock
TILT Holdings' subsidiary SFNY entered into a membership interest purchase agreement with CGSF Investments, pursuant to which CGSF acquired from SFNY all the membership interests in Standard Farms NY for the agreed consideration of $1.4 million.
Standard Farms NY holds a 75% interest in CGSF Group, which was formed to establish vertical cannabis operations on the Shinnecock Nations aboriginal tribal territory in the Hamptons on Long Island, New York. The cannabis project development firm Conor Green Consulting will continue to hold a minority interest in CGSF Group.
TILT initially partnered with the Nation in August 2021 providing financial investment, training, and mentoring to help establish the Little Beach Harvest, the first tribal owned and operated cannabis dispensary by the Nation on Eastern Long Island of New York. Following the transaction, PowerFund Partners will work in partnership with the Nation on the final stages of development of the Little Beach Harvest dispensary.
"Since partnering in 2021, we are proud of what we have been able to accomplish with the Shinnecock Nation," said TILT Holdings Interim Chief Executive Officer Tim Conder. "Although changing market dynamics have caused us to evaluate the best approach to the New York market, we are excited to have PowerFund Partners acquire our position in this partnership and to continue our vision of supporting the Shinnecock people in creating a new economic engine. We wish the Nation continued success with their new partner and look forward to finding opportunities to work together with the Little Beach Harvest brand in the future."
Little Beach Harvest is nearing its completion and slated to officially open Fall 2023.