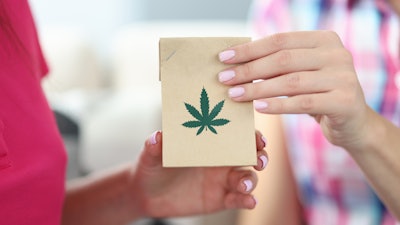 iStock
The New Jersey Cannabis Regulatory Commission (NJ-CRC) will begin accepting applications for wholesale, distribution, and delivery of recreational cannabis business licenses on September 27, 2023. Ahead of the opening date, the NJ-CRC will host a comprehensive webinar on September 14, to guide prospective applicants through the application requirements and procedures.
Social Equity and Diversely-Owned Businesses will be given priority review and approval as the application opens for an exclusive 90-day period - from September 27, 2023, to December 26, 2023. While still accepting applications from Social Equity and Diversly-Owned Businesses, applications from Diversely-Owned Businesses will begin to be accepted for another 90-day period from December 27, 2023, to March 26, 2024. Beginning on March 27, 2024, the application process will open for all other applicants.
New applicants or existing operators looking to integrate their cannabis business vertically will be able to apply for business licenses in the three additional classes to join New Jersey's burgeoning cannabis industry.
A Class 3 Cannabis Wholesale license allows the holder to store, buy, and sell bulk cannabis and cannabis products.
A Class 4 Cannabis Distribution license allows the holder to transport bulk cannabis and cannabis products between cannabis cultivators, manufacturers, or retailers within New Jersey.
A Class 6 Cannabis Delivery license allows the holder to transport retail-purchased cannabis and cannabis products to consumers.
"The launch of these new cannabis business license classes represents a significant step in the continued growth and diversification of New Jersey's cannabis industry," said Commission Chairwoman Dianna Houenou. "We now have more medicinal and recreational businesses open, so applicants for these additional license classes have a more robust industry to serve. We are committed to fostering inclusivity, empowering local communities, and providing opportunities for those typically underrepresented who want to enter the cannabis industry."
Jeff Brown, executive director of the NJ-CRC, noted, "Now that New Jersey's market is on the cusp of 50 operational cannabis retailers, opening up applications for delivery services, wholesalers, and distributors will help New Jersey's market serve consumers better."
As of August 2023, of the 2,014 applications received by the NJ-CRC, almost 1,800 cure letters notifying applicants of application deficiencies have been sent. The webinar is intended to prepare potential applicants for the process and reduce the need for cure letters.
Brown further stated, "To assist applicants with meeting the legal requirements for licensure, the webinar on September 14 will review how to complete the process accurately and minimize hold-ups like cure letters."
The pre-application webinar will be on September 14, 2023, at 2 p.m. It will include information about the application process, eligibility criteria, navigating the application portal, and information specific to the opening license classes. Webinar information can be found on the NJ-CRCwebsite nj.gov/cannabis/resources/webinars.
For more information about the new cannabis business license classes and the Notice of Application Acceptance, please visit nj.gov/cannabis.