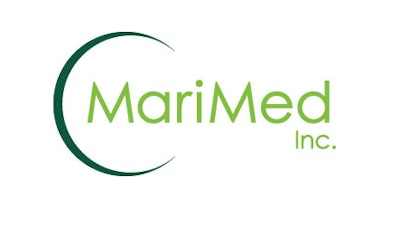 MariMed yesterday announced the opening of an adult-use Thrive dispensary in Casey, Illinois. This opening marks the fifth operational dispensary in Illinois, and the 12th dispensary that MariMed owns or manages across five states.
The dispensary, which is the first in Clark county, is located at 912 N. State Highway 49 in Casey, Illinois. Casey is in eastern Illinois at the intersection of state Highway 49 and U.S. Interstate 70. Located just 30 miles from the Indiana border, Thrive Casey is the closest dispensary to that state, which has not passed a legal marijuana program.
Casey is known as the Big Things Small Town, and is home to nearly 30 "World's Largest" and "Big Things," including 12 that are included in the Guinness Book of World Records. Among the records are the World's Largest Rocking Chair and Mailbox.
Rosie Naumovski, MariMed's general manager for Illinois is excited to contribute to Casey's culture as the home of big things. "After all," she says, "MariMed is the company that created the World's Largest Pot Brownie!"
With the full support and encouragement of Illinois regulators and Casey's city council, the new Thrive dispensary will temporarily operate in a converted mobile bank until construction of the permanent dispensary is completed. The Thrive dispensary in Casey will be managed by MariMed under a Managed Services Agreement until the license transfer is approved by the Illinois Cannabis Control Office. The company also operates Thrive dispensary locations in Anna, Harrisburg, Metropolis and Mount Vernon, Illinois.
In addition to its retail operations, MariMed continues to build its processing and cultivation facility in Mt. Vernon, Illinois. The processing facility is expected to open during the fourth quarter, at which time MariMed will produce its award-winning edibles and sell them through its retail and new wholesale channels. The company expects the cultivation facility construction to be completed in early 2024.