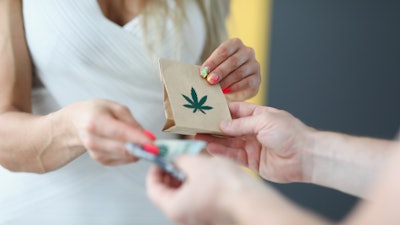 iStock
Cannabis dispensary High Seas said it has filed a Writ of Mandate against Costa Mesa to compel the city to allow the dispensary to open its doors. The company said the delay is costing it more than $110,000 per month in fees, including retaining several employees on salary.
High Seas accused the city of not providing any legitimate reason in writing as to why it is withholding the final permit issuance.
The High Seas dispensary has been prepared to open its doors to the public since Sept. 26, 2023. The company said it has spent more than $10 million to purchase and improve the building, and parking lot, and upgrading the interior infrastructure. High Seas has already secured a state cannabis business license, a city business license, and a conditional use permit through a public hearing. It's also obtained a building permit and completed all city inspections—including fire, building, planning, CID, and a third-party security inspection.
"Despite High Seas' multiple attempts to open a line of communication to try and resolve this situation, the city of Costa Mesa has unfairly and capriciously withheld the issuance of this final permit without justifiable cause, inflicting substantial financial hardship on our business and preventing it from serving our community and contributing to our local economy," said High Seas co-founder Rachel Xin, who is a majority holder of the business. "Our right to operate has been infringed upon by the city's unwarranted lack of action. These delays are costing us exorbitant monthly fees as we work to retain our highly trained employees and pay mortgage rates with no income—not to mention the lost tax revenues the city isn't collecting. We demand a swift resolution that will allow us to open our doors immediately."