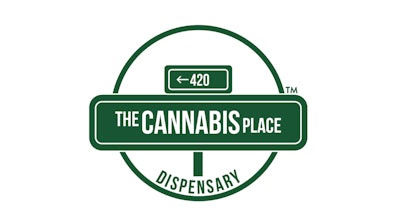 The Cannabis Place
The Cannabis Place announces the grand opening of its New Jersey flagship dispensary location this Thursday at 4:20 p.m. ET in Jersey City.
"We picked this week to open because it's symbolic in many ways: I am an Iraq veteran; we have the Marine Corps birthday and Veterans Day, so opening Jersey City's first service-disabled, veteran-owned business makes this week even more special to us and our team," said The Cannabis Place founder and CEO Osbert Orduña.
Recently, the United Food and Commercial Workers (UFCW) Local 360, in partnership with The Cannabis Place, announced the completion of the country's first-ever cannabis retail pre-apprenticeship training program. Held at The Cannabis Place's community impact room adjacent to its dispensary in Jersey City, nearly two dozen local students learned the basics of working in a cannabis retail environment from UFCW Local 360's experts. Every participant, after completing the two-week course, has now started their journey to a unionized cannabis dispensary career with The Cannabis Place.
The Cannabis Place was founded by Orduña, a first-generation Latino American of Colombian descent, who grew up in New York City public housing, where he was stopped and frisked for the first time when just 13 years old. He was the first person in his family to go to college and earned his service-disabled veteran designation while deployed in Iraq. He is putting his U.S. Marine Corps experience, his life experience and his unique perspective to work as a model for other professionals to follow in the licensed cannabis industry.