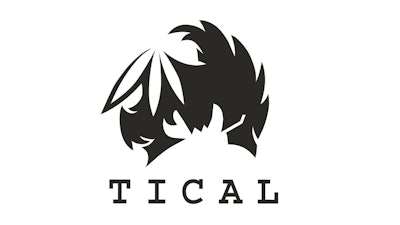 TICAL
TICAL Official, a cannabis brands associated with rapper, actor and entrepreneur Method Man, today announced its adult-use availability in Boston, Massachusetts in partnership with LowKey Dispensary, with more store availability rolling out shortly after that.
"Boston holds a special place in our hearts," says Nathaniel Vereen, TICAL Official co-founder. "There's a great hip-hop community here and the cannabis smokers know their stuff. I'm excited to work with another Black-owned store like LowKey and have high hopes for this launch."
"As a family-owned and proud minority-owned business, we find it refreshing that TICAL, an industry giant, has chosen to join forces with a local privately-held economic empowerment license holder," said Jeff Similien, CEO and owner of LowKey Dispensary. "Our shared vision of delivering top-notch products to the people, uniting music, art, cannabis and community as a way of life aligns with TICALS's mantra 'Taking Into Consideration All Lives.' We look forward to growing our brands together, supporting one another, and leveling up into the future."
SKUs available at launch in LowKey dispensaries are eighths of CHEM91 x G13 and Dual OG S1, with more SKUs launching shortly thereafter.