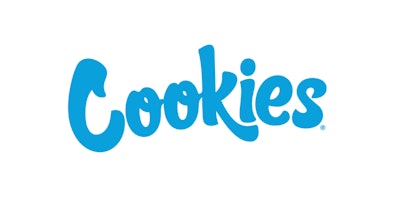 Cookies
Cookies today announced the opening of its first flagship retail storefront in Albuquerque, New Mexico. With a 47,000-square-foot energy-efficient cultivation facility attached, the dispensary will showcase the brand's suite of products across its new 3,000-square-foot retail space, along with a curated selection of other local cannabis brands, beginning Saturday, Nov. 18.
Through an exclusive partnership with New Mexico licensed cultivator Mad Cow Genetics—also the company's cultivation partner in its home state of California—Cookies Albuquerque represents the brand's unparalleled dedication to delivering consistent, high-quality flower and infused products. With a highly trained and talented local staff, Cookies hopes to become a central pillar in the state's thriving cannabis community by bringing a new standard to cannabis retail and product excellence, and supporting the local economy with employment opportunities.
Additionally, New Mexico will be the first market outside of California to carry Cookies' latest innovation in cannabis packaging: Flower Tubs. Consumers can expect triple-sealed plastic jars encased in a recyclable wax-coated paper tub wrapped in Cookies' distinct strain art for maximum terpene protection, ultimate flavor and lasting freshness. As part of the company's ongoing sustainability efforts, the interior jar can also be reused or recycled.
"Embarking on the journey of introducing our premium products in Albuquerque is nothing short of a dream realized for us. With a profound love for this vibrant city, we've poured 20 years of expertise and cultivation knowledge into making this venture a reality in the enchanting state of New Mexico," said Dimitry Muzychuk, CEO of Mad Cow Genetics. "Thanks to the green light from local regulators, our team has been tirelessly dedicated to delivering not just products, but an experience that embodies authenticity, unparalleled quality and unbeatable pricing. The anticipation is palpable as we unveil this exciting chapter through our esteemed partnership with Cookies. Get ready, New Mexico cannabis connoisseurs – we're thrilled to place the irresistible allure of Cookies products into the hands of our customers, ready to elevate your senses and spoil your taste buds."
This Saturday, Berner will be on-site for the grand opening celebration, beginning at 10 a.m. with a ribbon cutting ceremony, followed by an entire day of festivities, including a pop-up market with live music, local food trucks and artists, tattoo booths, skate demos, fashion and cannabis lifestyle brands, and more.