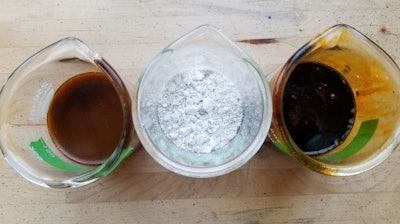 Green Mill Supercritical
Green Mill Supercritical has developed an extraction method that eliminates the need for ethanol-based winterization while maintaining throughput efficiencies, removing multiple steps in the refinement of cannabis extract and ends the need for post-processing.
Winterization is the necessary process of using a cold solvent to solidify the plant waxes, causing them to crystalize and thus drop out of solution. Green Mill's new approach removes the need to mix crude output with ethanol to be chilled so that waxes can separate from the oleoresins.
Features include:
The ability to build a complete extraction operation for high terpene full-spectrum extract with only a grinder, vacuum oven, and an upgraded SFE Pro.
A solvent-free, high-purity end product straight out of the machine in hours.
No need to buy and/or manage ethanol.
Eliminated cannabinoid loss (99.96% recovery) inherent in ethanol winterization.
An unbroken, organic link back to the plant of origin due to zero solvent retention and less thermal degradation.
A broader terpene profile.
The ability to use extract as-is for vape cartridges and other products.
The ability to winterize wax-laden cannabis crudes from ethanol or hydrocarbon extractions (valuable to toll processing businesses).
For more information, visit https://www.greenmillsupercritical.com/.