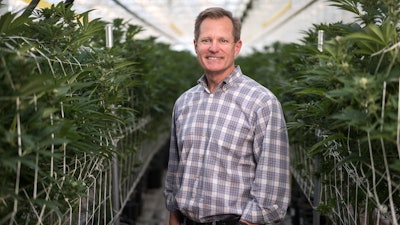 Copperstate Farms
On August 17, 2021, Copperstate Farms completed a new hydrocarbon lab at its cultivation headquarters in Snowflake, Arizona. The design incorporates new cannabis technology and equipment that allows the company to expand extraction capabilities and production methods.
The new lab will add 1,000 square-feet of specialized lab space dedicated to the formulation of live resin products.
Zach Brown, director of extraction at Copperstate Farms, managed the installation of large-scale hydrocarbon extraction equipment that uses n-butane, n-propane and blends of butane and propane to extract live resin concentrates from fresh frozen cannabis plants. The extraction systems have prompted the company to expand its lab personnel, adding four C1D1 technicians to ensure continuous extraction operations.
"The new hydrocarbon lab has allowed us to further support the increasing demands of an adult-use cannabis market," Brown says. "We've incorporated a THCA isolate or 'diamond' production method into our systems and developed new SKUs, including a live resin cartridge.'
Copperstate Farms also plans to double its production footprint to 80 acres of glass greenhouses.
Established in 2016, the company operates a 1.7-million-square-foot greenhouse in Snowflake.
The company also operates four Sol Flower dispensaries in Tempe, Scottsdale and Sun City, Arizona.