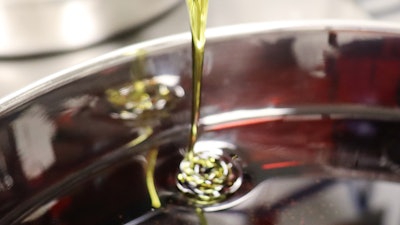 Business Wire
Motif Labs is launching a new production line to service Canada's Cannabinol (CBN) market. The company is using a proprietary process to produce high purity CBN at scale so wholesale and brand partners of Motif can now develop CBN products and bring them to market quickly.
"We receive inquiries about CBN on a weekly basis," said Motif's Chief Revenue Office Mandy Kang. "Adding CBN to our existing production capabilities is an exciting milestone for the company, and further increases the suite of products and services we provide our valued customers. With our steadfast commitment to efficiency, quality and customer service, our clients are excited to launch unique products that are in high demand."
As of Q3 2021, CBN products had captured 10% of total edibles market share in four U.S. states (California, Colorado, Oregon, Nevada) and Motif expects rapid growth to continue. The Canadian market is still largely untapped, with few CBN-based products available to consumers at price points that do not encourage the canna curious, or rapid adoption.
Motif Labs expects significant demand for its CBN production capacity, with products slated to hit store shelves starting in Q2 2022.