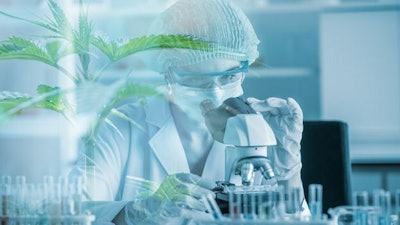 Protonify
Protonify is launching a Global Cannabinoid Research Partnership Campaign designed to engage the world's leading researchers investigating the medicinal and therapeutic efficacy of delta-9-THC and THCA.
Under this new program, Protonify will provide cannabis researchers with complimentary access to its cannabinoid ingredients including THC concentrate (96%+ purity) and its THCA isolate that has stability in an odorless, tasteless powder format and purity levels that approach 100%. These products are produced with Protonify's patent-pending, organic chemistry-based process. The process results in consistent, high-purity products that set the bar for clinical cannabinoid research.
THCA Isolate: THCA is rapidly becoming one of the most widely discussed cannabinoids in research today. To date, clinical application of THCA has been complicated by its instability, as it readily converts into THC. Protonify solves this problem with a proven, stable product that is perfect for robust clinical studies. Research to date has uncovered many potential benefits that include anti-inflammatory, antioxidant, antiemetic, analgesic and as a neuroprotective, without the unwanted psychoactive effects of THC.
Pure THC Concentrate: The bulk of today's botanical THC concentrates utilize traditional distillate-based processes which produce products that are limited to purity levels of about 90%. In addition to the high-level of impurities, and as a consequence of the distillation process, artifacts and isomers of the desired delta-9-THC molecule are created which negatively impact product quality, consistency, taste, user experience, safety, among other factors. Protonify offers a unique pathway to delta-9-THC that eliminates the many impurities that are associated with the distillation process.