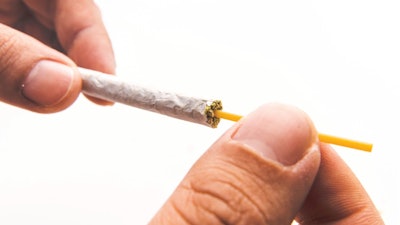 KindLove
Cannabis dispensary KindLove has announced Turbocore, an extract product that can be inserted into a pre-roll or joint for an extra 100mg boost.
The toothpick-like shape allows Turbocore to be stuck directly into a pre-roll or joint and consumers can choose depending on their strain preferences.
Two months after the launch of Turbocore, Kindlove was awarded the Rooster THC Classic Award. The company said high consumer demand for Turbocore has propelled it into the market, and it can now be found in dozens of dispensaries across Colorado. KindLove said it is currently the only manufacturer of Turbocore.
Going forward, the brand plans to continue with expansion plans to bring Turbocore to dispensaries in Oklahoma, Nevada, California, Illinois, Massachusetts and other states. The company also working on a high-end series of infused pre-rolls, as well as a kief-like product to be sprinkled on bowls.