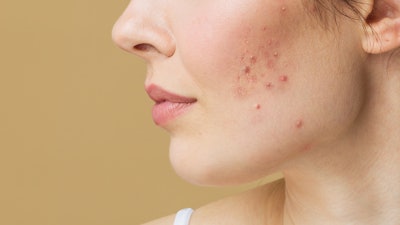 iStock
Elevated Wellness has launched a CBD-based acne cream that it said was tested over two years with positive results in almost 100% of cases.
The product includes a versa pro antioxidant cream base that Elevated said helps protect the skin cells from damage and aging, and may improve skin appearance by providing clearer skin results. It also includes benzoyl peroxide and CBD isolate, which the company said helps reduce inflammation of pimples and cystic acne, helping them heal and not return, as well as helps prevent potential irritation from BPO (benzoyl peroxide).
"We've found that those with sensitivities to benzoyl peroxide can use this formula with little to no irritation, making it a viable option to use a BPO-rich product," the company said. "The CBD does this by reducing and eliminating inflammation caused by BPO quickly after application. We still recommend patients use sunblock while using this product, as BPO does increase UV exposure."