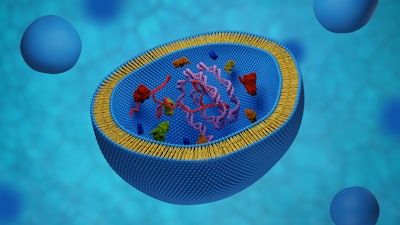 iStock
Innocan Pharma, a pharmaceutical technology company specializing in cannabis-based therapeutics, today announced the filing of a joint application with Ramot at Tel Aviv University to the World Intellectual Property Organization. The application pertains to the development of a novel platform for loading cannabinoids on exosomes.
The collaboration between Innocan and Ramot (Tel Aviv University's technology transfer company), is aimed at creating a drug delivery platform that maximizes the activity of loaded cannabinoids. The new international patent application resulting from this joint effort is expected to expand the intellectual property space for cannabis-based products, opening exciting breakthrough opportunities.
"Ramot is excited about the fruitful collaboration with Innocan and believes that the new drug delivery platform that maximizes the activity of charged cannabinoids will lead to new breakthroughs in the field of drug delivery platforms", said Ramot CEO Keren Primor Cohen.
Innocan's portfolio of targeted healing products continues to expand, positioning the company as a leader in the field of cannabis-based therapeutics. With this new application, the company is well-positioned to unlock even greater potential for patients in need of effective treatment for chronic conditions.