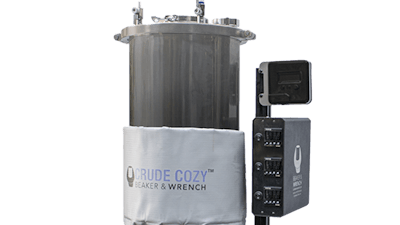 Beaker & Wrench
Sweet Leaf Madison Capital (SLMC), a nationwide provider of customized debt solutions for the middle-market cannabis industry, has announced that it has added Beaker & Wrench, a manufacturer of oil refinement and distillation equipment, to its Preferred Vendor Program.
"There's no way around the fact that the cannabis industry is very capital-intensive. Getting a cannabis operation up and running costs a lot, and that can be problematic for processors if we aren't able to offer them financing," said Ace Shelander, CEO of Beaker & Wrench. "SLMC's Preferred Vendor Program is exactly the solution we were seeking. Being in the program means we will finally have access to an essential source of financing, and that's going to put our sales cycle into overdrive. We couldn't be more excited about the opportunities this is going to create for us."
SLMC's Preferred Vendor Program is aimed at helping participating vendors gain a competitive advantage by increasing the velocity of their sales. Through SLMC's lending platform, vendors can provide their customers with a source of financing to make expensive purchases of equipment, which means those clients can spread their capital and manage cash flow across a broader range of business needs. This arrangement is highly advantageous to all parties. SLMC helps its vendors by providing them liquidity, vendors win by boosting sales velocity across more of their customer base, and customers win by getting lower costs of capital and access to the equipment they need to grow.
The program is also distinguished by providing quick approval for the majority of qualifying customers and offering opportunities for co-marketing through press releases, joint branding, and coordinated appearances at conferences and trade shows.
"Beaker & Wrench is the kind of company that takes a fresh look at fundamental problems in the cannabis space, and we are always on the lookout for those kinds of teams," said Ted Harris, Co-Founder and Managing Director of SLMC. "The company was founded by top-notch scientists and engineers who know how to build precision machinery, and the results they're delivering to their clients are simply incredible. I have no doubt they will accomplish amazing things with the financing available through the Preferred Vendor Program."