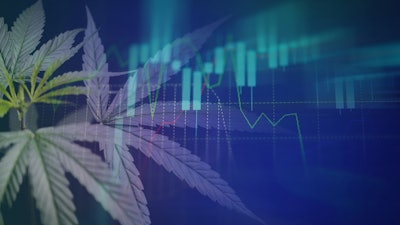 iStock
Sunderstorm has acquired Nevada-based Abide Brands, maker of Bounti Vapes. The acquisition allows Sunderstorm to add valuable team members and a new product category to its Nevada portfolio. This is the first acquisition for the California-based company, and it marks the start of a new phase of growth that will include expanding its categories nationally.
Sunderstorm, which started the year with one of its best quarters to date, continues to enjoy sales growth built on a foundation of great systems, automation, products and team building. These investments in ready-to-scale infrastructure put the company in a position to accelerate growth, and Sunderstorm initiated its expansion phase with the acquisition of Abide Brands, a respected vape company with a reputation for quality products and talented leadership.
"We've built this machine to scale and last, and we're ready to leverage it for future growth," says Cameron Clarke, Co-Founder and CEO of Sunderstorm. "By bringing Abide Brands into the fold, we're adding a new product category and accomplished team members to our expanding Nevada presence. This is the first of more big moves to come."
"Sunderstorm is a great partner for all we want to accomplish with Bounti Vapes," adds Kevin Spence, President and CEO of Abide Brands. "The synergy between our teams will strengthen all we do and position us both for greater success."
Nevada represents a billion dollar cannabis market that's widely expected to grow in coming years. Sunderstorm has a strong presence in the Nevada market with KANHA, its award-winning premium gummies brand, and Abide Brands will add to its statewide market share.