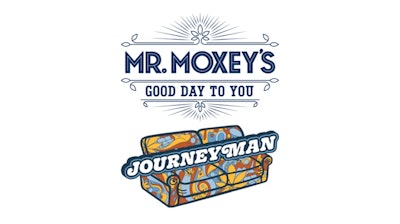 Botanica
Botanica, makers of Mr. Moxey's and Journeyman cannabis-infused edibles, has raised a strategic investment from several institutional cannabis investors. The company, launched in 2014, secured $9 million in Series B funding from a group led by KEY Investment Partners and GreenAxs Capital. Other prominent firms participating in the round include Entourage Effect Capital and AFI Capital Partners. In conjunction with the financing, Tiby Erdely of KEY will be joining Botanica's Board of Directors.
Botanica was founded in 2014 to build mainstream acceptance of cannabis with brands that fit seamlessly into people's lives and positively change how the world thinks about cannabis. Since its inception, the company has developed two of the most successful brands in the industry. Mr. Moxey's is the nation's number one selling cannabis-infused mint, selling more than 40 million mints while controlling an average 60% market share in every state the product is available. The company's Journeyman brand is a leader in the small format drink and gummy space in the state of Washington and will be launching into Illinois in the coming weeks.
Funding will be used to expand Mr. Moxey's presence and launch the Journeyman Lemonade in three new states (Illinois, Colorado and Oregon) in 2023. The company plans to open additional East Coast territories in 2024, as well as capitalize on current market conditions to explore the acquisition of complementary operations.