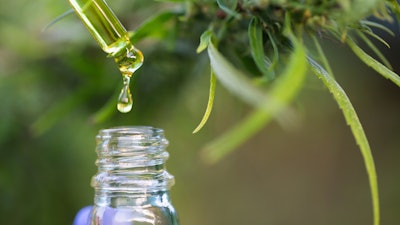 iStock
MediPharm Labs said it has made its first delivery to the United States, and has completed the U.S. FDA drug API manufacturer inspection at the company's Barrie, Ontario facility.
The company last month completed a commercial shipment of cannabis clinical trial materials to the U.S., for use in an NIH funded clinical trial. This clinical trial material is finished good cannabis oil that contains both CBD and THC. To the company's knowledge, this is the first Phase 2 clinical trial of its kind sourced from a Canadian Licenced Producer.
The complex process relied on MediPharm's GMP Drug Establishment License, product stability data, US FDA Innovative New Drug Approval, and US DEA narcotic import approval. Steps to meet these requirements were initiated five years ago and involved large capital investments, demonstrating a unique pharmaceutical capability and approach that distinguishes MediPharm from other cannabis companies.
This development is significant as the majority of cannabis operators in the US are operating under State specific regulations that prohibits them from manufacturing for FDA sanctioned research activities and DEA approved shipments under federal narcotic laws.
MediPharm completed a U.S. FDA five day in-person inspection from November 21 to 25, 2022. This was initiated in relation to MediPharm's Cannabidiol Active Pharmaceutical Ingredient (API) Drug Master File (DMF) being referenced in an Abbreviated New Drug Application (ANDA) submitted to the FDA in September 2023 by a global pharmaceutical company. Following the inspection, MediPharm was presented with inspection observations. MediPharm has responded in writing to all observations via a corrective action plan. These actions have now been implemented and any additional FDA feedback is expected by way of comments on the company's DMF and partner's ANDA filings. As this process is completed, MediPharm continues to be a registered foreign drug manufacturing site with the US FDA. The company believes it is the only Canadian Pharmaceutical company or LP with this registration.
This U.S. FDA inspection was the first of its kind for a purpose-built cannabis facility in Canada and rare for a global GMP facility that also manufactures botanical THC. This further solidifies MediPharm's position as a global leader in the pharmaceutical development and production of pharmaceutical cannabinoids. This distinction will enable the company to be a leader in future emerging markets, including drugs containing cannabinoids, international medical cannabis programs, and over the counter CBD as a non-prescription natural health product.
The full acceptance of MediPharm's API DMF, of which the FDA inspection is a major step, allows for a number of commercial opportunities for the company. This will allow MediPharm to further market cannabidiol API to pharmaceutical companies for new novel drugs, generic drugs, modified generics drugs (FDA 505(b)(2)), and clinical trial materials.