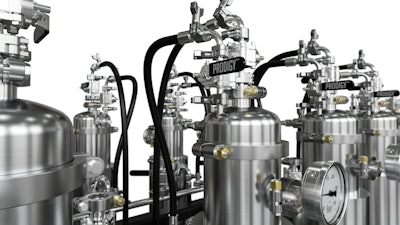 Prodigy
Prodigy Processing Solutions today announced its partnership with Ohio-based Mitchell Fabricators, a company that specializes in fabrication and modularization of process piping, pressure vessels and structural steel.
Marc Beginin launched the cannabis and hemp extraction equipment company after the high-profile sale of his previous company, Precision Extraction Solutions, to Agrify in 2021 for some $50 million.
This week, Prodigy unveiled its flagship product, the ProX, extraction equipment with the ability to process more than 100 pounds of input material per hour.
Owned by Scott Mitchell, who has more than 50 years of manufacturing expertise, Mitchell Fabricators brings proficiency and innovation to Prodigy.
For example, Mitchell Fabricators has achieved ASME Nuclear Component Certification, which requires the highest standards of precision manufacturing and unwavering compliance with stringent international industry codes.
As an equity partner of Prodigy, Scott Mitchell has been an essential part of the design and manufacturing of the ProX cannabis extraction system.