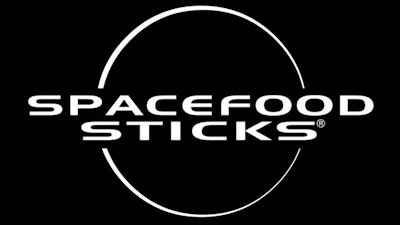 Space Food Sticks, which originally debuted in the 1970s, are coming back with five milligrams of THC as an ingredient.
The release of infused Space Food Sticks represents the first time a legacy American brand has entered the booming recreational cannabis edible market.
Partnering up for the re-launch is Retrofuture Products LLC of Port Washington, NY and The Art of Edibles, of Los Angeles. "It's one small stick for a man," quips Retrofuture owner Eric Lefcowitz, who founded the Space Food Sticks Preservation Society in 2001, "and a tasty one at that."
Initially cannabis-infused Space Food Sticks will only be available in licensed dispensaries in the state of California. Expansion plans are on the launch pad.
The story of how an iconic snack made the journey from lunch boxes to the legal cannabis market traces its roots back to Howard Bauman, a noted food scientist at Pillsbury. He who collaborated with U.S. Space agencies in the late 1960s to develop a protein snack that could deliver nutrition and survive the rigors of space travel. Bauman came up with a chewy morsel that Pillsbury imaginatively dubbed Space Food Sticks.
Representing the first energy bars in supermarket snack aisle, Space Food Sticks saw their initial popularity rise and plummet. By the 1980s the snack was essentially gone. The "original buzz" transitioned into a cannabis edible when Lefcowitz met B Le Grand, co-owner of the new Art of Edibles facility in downtown LA.
Le Grand, who has been publishing Edibles Magazine since 2014, immediately saw the potential. "Cannabis is a serious and important business but the element of whimsy shouldn't be overlooked. With Space Food Sticks we've captured that spirit of fun that's been missing. This is a transformational product."