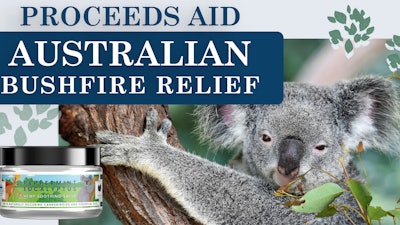 Pharma Hemp Complex is a CBD and hemp production company that creates pure CBD products for consumers across the U.S.. Yesterday, the company announced plans to provide CBD to help treat animals burned in the Australia bushfires.
According to CEO Katarina Maloney, CBD salves will be donated to Australia Rescue Centers to help the injured and burned animals. The salves are beneficial for mild burn treatment.
Pharma Hemp Complex will also donate proceeds from all sales pertaining to the pet CBD line, CBD salves and 25% Gold CBD Oil to help the rescue centers across Australia.
The company offers a variety of CBD oil products for humans and pets, as well as wholesale CBD options.