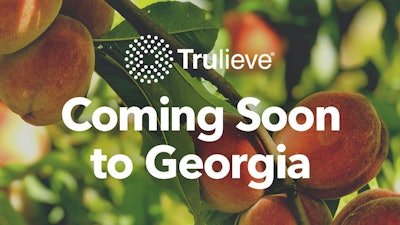 Trulieve
Trulieve Cannabis said the Georgia Access to Medical Cannabis Commission (GMCC) awarded Trulieve GA, Inc. with a Class 1 production license. That means Trulieve patients in Georgia will be able to choose from a variety of low-THC oil products in both oral and topical forms in the near future.
The GMCC's decision expands Trulieve's Southeastern hub and will introduce the company's products in Georgia's developing medical cannabis market. Georgia's "Hope Act" was signed into law in 2019 to authorize the Commission to oversee the selection process to launch a medical cannabis program in the state. After evaluating and scoring the competitive submissions, GMCC announced in July 2021 of its intent to award Trulieve a license in part due to the Company's ability to make products available to patients across the entire state.
Trulieve will have an initial allocation of five medical cannabis dispensaries in Georgia and will seek to open additional dispensaries in the state as the patient population grows. Trulieve is building an indoor cultivation facility in Adel, Ga., to produce low-THC oil products. The Adel site will also house a processing facility as part of the company's vertically integrated "seed-to-sale" model.