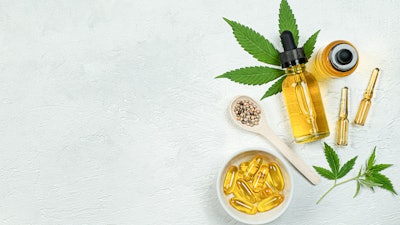 iStock
Charlotte's Web, a producer of full spectrum hemp extract wellness products, provided a quick update on its plans to move its product manufacturing in-house.
In early 2023, the company announced a plan to move the production of topical products in-house and later added gummy production to the plan. In the third quarter, the company said construction began with a modest capital expenditure at the company's existing Louisville production facility.
Charlotte's Web expects the move to improve gross margins through increased fixed cost operating leverage.
"We continuously evaluate opportunities to strengthen margins through improved operating efficiencies and moved ahead with strategic optimizations in 2023 to bring the production of our topicals and gummies on-site," said CFO Jessica Saxton. "Gummies represents the largest sales volumes in our business and insourcing will improve capacity utilization and fixed cost leverage, while also optimizing production and supporting long-term operating margins. We calculate the payback period to be highly favorable, requiring only a modest increase in capital expenditure. In addition, internalizing production will also benefit our R&D, accelerating innovations and speed to market."
During the third quarter, Charlotte's Web saw its revenue dip slightly to $14.3 million, compared to $17 million in the year-ago quarter. Coupled with much higher operating expenses, the company's net loss doubled to $15.2 million.