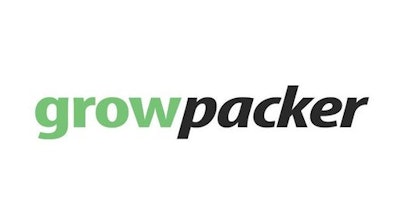 Growpacker recently launched a proprietary technology used for the emulsification and infusion of THC and/or CBD distillate.
According to the company, the technology offers new way to streamline the process for consumer packaged goods (CPG) companies and others entering California's legal cannabis market.
Growpacker, a contract manufacturer of THC and CBD-infused edibles and beverages in the U.S., developed the new technology to solve problems experienced with current infusion methods, including shelf life instability which leads to active ingredient degradation over time and non-consistent on- and off-set times.
"Growpacker has been rapidly and consistently adding to its portfolio of problem-solving IP for cannabis and CBD companies, and this new emulsification and infusion technology streamlines the manufacturing process even further," said Stephen Boyd, CEO of Growpacker, in a statement.
The new technology includes:
An anti-adhesion molecular structure that ensures the THC and or CBD will not adhere to the inner liner of packaging
Bitter blockers
Scent blockers
Color stabilizers
An organic carrier method
A new absorption method
A molecular binding process
New on-/off-set techniques
According to Growpacker, the technology is adaptable to high-scale manufacturing.
For more information, visit https://www.growpacker.com/.