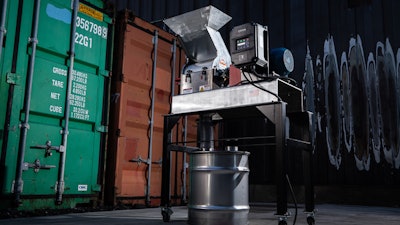 KannaMill
As the cannabis and hemp industries skyrocketed, growers and extractors needed a better solution for grinding biomass. They needed to move more product faster and more efficiently, losing less to dust and downtime, with a consistent output particle size, and superior downstream extraction.
Since 1928, Schutte Hammermill has established itself as a leader in size reduction equipment, known worldwide for rugged construction, economical prices, and day-in-day-out dependability.
The company's products are made in the USA, manufactured in Buffalo, New York.
In 2016, Schutte partnered with a few processors and extractors across the country to help develop optimal size reduction equipment for the cannabis and hemp.
In 2017, Schutte launched KannaMill, a new brand of size reduction equipment designed to meet the unique needs of cannabis and hemp processing operations with custom detail and configuration.
With a heavy-duty framework, built on decades of manufacturing, the equipment meets the demand for highly efficient, low maintenance production, while reducing waste.
Processing all types of plant material and biomass – from delicate flower to highly abrasive hemp fibers – KannaMill delivers a consistent particle size suitable for fresh frozen, pre-rolls, optimized extraction, as well as hemp-based building and textile materials.
KannaMill has standardized its Lab Series models for in-stock availability. For larger production or unique challenges, KannaMill can be custom built to specific requirements.
For more information, visit www.kannamill.com or call 1-800-447-4634.