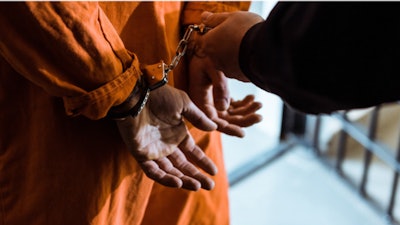 iStock
Former officials from Calexico City, California, have pleaded guilty to corruption charges after taking bribes to approve a cannabis dispensary permit.
According to the Department of Justice, David Romero and Bruno Suarez Soto pleaded guilty in federal court on June 11, 2020, after they accepted $35,000 in cash bribes from an undercover FBI agent.
After taking the bribe, they allegedly told the undercover agent, "This isn't our first rodeo."
Romero was a councilman on Calexico's Economic Development and Financial Advisory Commission (EDFAC). He also served as the city's mayor pro tem, which means he was set to become mayor in July 2020.
On June 8, 2020, Soto resigned his post as commissioner of the EDFAC, which is responsible for promoting business and community growth as well as coordinating with prospective developers to help them invest in Calexico.
Romero and Soto believed the agent represented investors looking to open a cannabis dispensary in Calexico. For $35,000, the pair agreed to fast track a city permit for a dispensary while also revoking or hindering other applicants, if necessary, to make sure that the application was approved.
Both men also allegedly lied to the FBI after the meeting. Romero denied being part of any agreement and denied that anyone had made any "guarantees." Soto denied making any "guarantees" as well as receiving any prior payments from the agent.
Romero and Soto are allowed to remain free on $10,000 personal appearance bonds. Sentencing is set for September 4, 2020.