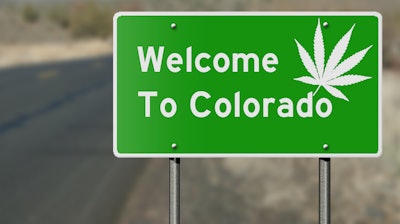 iStock
According to market research firm BDSA, June 2020 set a new milestone for Colorado's legal cannabis market as monthly sales surpassed $200 million for the first time.
Sales in Colorado grew 5% consecutively from May 2020 and over 30% year-over-year compared to June 2019.
According to BDSA's most recent wave of consumer insight research, 72% of Colorado residents (adults, 21+) are now either consuming or open to consuming cannabis products, driving product innovation to meet consumer expectations for accurate dosing, consistent experiences, and specific wellness benefits.
In the first half of 2020, Colorado's legal cannabis sales reached $980 million, increasing 19% from the same period a year ago. During the same time period, flower sales increased by 36%.
In June, flower sales accounted for more than 48% of total monthly sales.
Pre-rolled joints generated $11.2 million in sales for June 2020 and were also up a dramatic 26% from June 2019.
The $58.2 million in concentrate sales during June 2020 represented a 13% increase from the same period in 2019 and sales of all ingestible products generated $29.8 million, a 22% increase from June 2019.