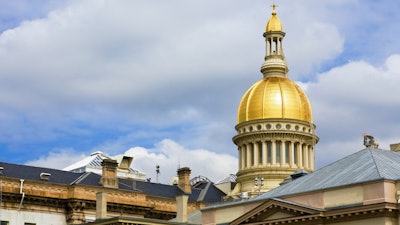 iStock
A New Jersey marijuana activist says he has sued the state over a newly adopted measure to legalize recreational cannabis.
Ed "NJWeedman" Forchion said in a statement that the new standard violates his constitutional rights to equal protection and due process.
New Jersey voters overwhelmingly approved the proposed legalization amendment on Election Day. It takes effect at the beginning of the new year, but lawmakers are still working on language to decriminalize possession of small amounts of marijuana and to allocate licenses to legal cannabis operations.
But Forchion, who operates a restaurant and illegal dispensary across from Trenton City Hall, argued that unauthorized sales of marijuana would remain illegal under the new law. He contends it would continue a policy of harming "underserved communities" while authorizing a "a corporate, Caucasian-run cannabis industry."
"Politicians are in cahoots with corporations to take over and control what is now a multi-billion-dollar industry while excluding the existing marijuana market," he said in the statement. "We are witnessing systematic discrimination."
Industry observers speculate that the densely populated state — in close proximity to the nation's largest metro area — could become the nation's largest legal cannabis market outside California.