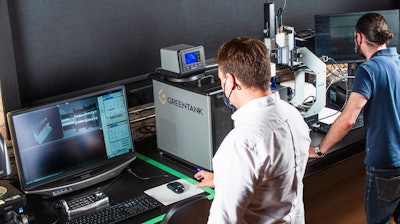 CNW Group/Greentank Technologies
Toronto vape manufacturer Greentank Technologies announced Thursday it received a license to conduct cannabis research from Canada's health agency.
Under the license, Greentank says it can conduct in-house evaluations of cannabis and cannabis extracts, and determine the "best fits" for particular extracts. The company says it is the first vape maker to receive approval from authorities for a cannabis research license anywhere in the world.
Officials said the designation would enable Greentank to shorten its research and development process and advance vape "reliability, performance and safety."
"In an industry that is on the cusp of some major regulatory changes, this research license is a huge milestone achievement for Greentank," CEO Dustin Koffler said in the announcement.
The license granted by Health Canada allows Greentank to handle up to 10,000 grams of dried cannabis flower or 2,500 grams of cannabis extract, as well as import cannabis from legal foreign suppliers and conduct focus-group studies with its partners.