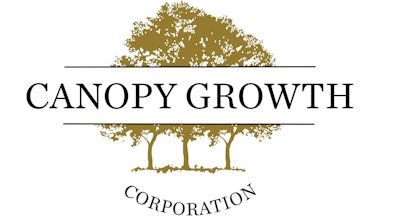 Canopy Growth, the world's largest cannabis company, has announced a series of changes designed to streamline its Canadian operations and improve margins.
Approximately 220 employees will be out of a job after closures in St. John's, Newfoundland and Labrador; Fredericton, New Brunswick; Edmonton, Alberta; Bowmanville, Ontario. The company is also shuttering its outdoor cannabis grow operations in Saskatchewan.
In a statement, David Klein, Canopy Growth CEO, said the closures are part of an effort to cut $150,000 to $200,000 in costs.
Klein says Canopy's remaining sites should be able to still meet current and future demand.
"This was a difficult decision," Klein said, "but I believe it is the right one. I want to thank all of the employees impacted by this decision for their efforts in helping build Canopy Growth."
The production sites represent some 17% of the company's enclosed Canadian footprint and 100% of its Canadian outdoor production footprint.