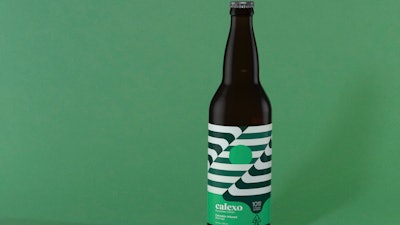 Christen Vidanovic/Calexo
Michigan cannabis dispensaries could soon be able to sell beverages infused with THC after state regulators issued new guidelines this week.
MLive reports that the policy released by the state's Marijuana Regulatory Agency may allow dispensaries to sell marijuana-infused beverages once Michigan's licensing agency signs off. The guidelines set up an application, testing and tracking process for infused beverages, restrict the use of preservatives to those approved by the FDA, and limit THC degradation or increase to 15% over a product's shelf life, the publications reports.
The state has not approved any licenses or products, and the testing process likely means that companies would need months to produce an approved product. Michigan beverage makers, however, are already collaborating with marijuana companies.
"Consumers are increasingly conscious of the food and drink they consume, with many looking to cut back on alcohol, in particular," Laurie Gregory of Michigan cannabis company Skymint Brands told the publication. Skymint partnered with Shorts Brewing Company of Bellaire, Mich., on infused gummies, and the companies expect to launch a line of infused beverages later this year.
The rules prompted speculation that marijuana beverages could one day end up in bars or at sporting events, but they are currently confined to establishments licensed by the state to sell cannabis. State law also bans the mixing of alcohol and marijuana in beverages, MLive noted.