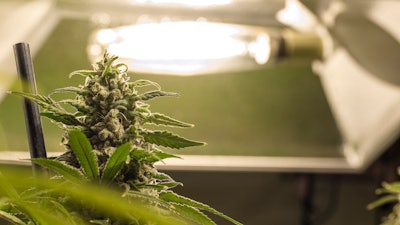 iStock
Federal officials this month announced a new program designed to help laboratories accurately analyze cannabis plants and differentiate hemp from marijuana.
Under the study from the National Institute of Standards and Technology's Cannabis Quality Assurance Program, the NIST will send samples of hemp and marijuana plants to participating labs, which will measure the concentration of compounds in the samples and report their findings back to the agency.
NIST researchers took steps to ensure the samples will contain consistent concentrations of those compounds; if labs return inaccurate measurements, the agency will help identify and resolve any problems. The agency will also evaluate the most accurate methods used in labs, and run the study a second time in hopes that facilities improve their testing and show "less variability in the lab measurements."
The study will also help labs accurately measure other compounds, including cannabidiol or CBD, as well as agricultural contaminants. The NIST will publish the results, but readers will not be able to see how specific labs performed.
The initiative comes just more than two years after the federal farm bill authorized hemp cultivation. The law defined hemp as a cannabis plant with less than 0.3% THC, but law enforcement often has difficulty telling the difference between legal and illegal crops, and labs tend to lack experience with cannabis compounds. NIST officials noted that prior to the 2018 farm bill, labs generally only looked for any presence of THC, rather than a specific concentration.
An earlier analysis of compounds in hemp oil, NIST officials said, will show how measurements varied between labs when it is published later this year. The new study will evaluate plant fibers instead of oil — a more complex process that requires analysts to extract the compounds before measuring them.
"If you're going to confiscate a farmer's crop, or subject a person to prosecution, you want to be sure that measurement is accurate," NIST research chemist Brent Wilson said in the announcement.
Interested lab facilities can enroll in the study through Feb. 5.