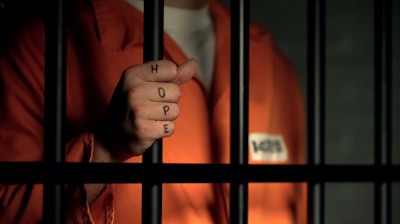 iStock
Based in Newburyport, Mass., Happy Valley is a vertically integrated cultivator and retailer of medical and adult-use cannabis products. Last week, the company announced a year-long partnership with Last Prisoner Project (LPP), a nonprofit organization dedicated to cannabis-related criminal justice reform.
The partnership will include a $100,000 donation to LPP and participation in the "Roll It Up For Justice" program that allows customers to donate the remaining change from their purchase to the project.
An estimated 40,000 people are still incarcerated for victimless, low level cannabis crimes and people of color are three times more likely than white people to be arrested for cannabis possession, according to the ACLU.
"Last Prisoner Project is incredibly grateful for the support of Happy Valley. We believe that anyone profiting from the legal cannabis industry has a moral imperative to help those who have been negatively and disproportionately affected by the criminalization of cannabis and we commend Happy Valley for being a part of the solution," said LPP's Managing Director, Mary Bailey, in a statement.