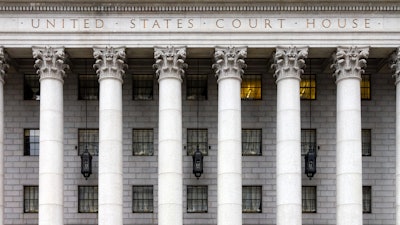 iStock
The former CEO of a cannabis delivery startup is expected to plead guilty to federal charges as part of an investigation into a payment processing scheme.
Marijuana Business Daily, citing case records first identified by Law360.com, reports that former Eaze CEO Jim Patterson will waive indictment and plead guilty to undisclosed charges in New York federal court on Friday.
The charges are reportedly connected to a case involving businessmen Ruben Weigand and Hamid Akhavan, who are accused of creating fake online companies to get around federal restrictions on banking services for cannabis operations. The two men, indicted in March 2020 on bank fraud conspiracy charges, allegedly deceived banks into processing some $100 million in payments for marijuana products between 2016 and 2019. Their trial is scheduled for March 1.
Eaze, the California-based developer of a delivery app for cannabis products, was sued by a Canadian company that made similar allegations in 2019, MBD noted. That case was dismissed last year.
Patterson resigned as CEO in 2019 and subsequently left Eaze altogether. The company told MBD in an email that it is not a defendant in the case and is cooperating with authorities.