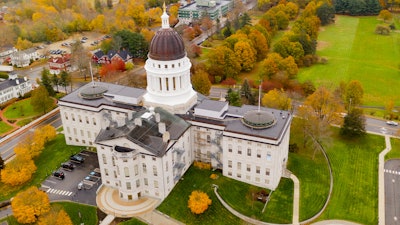 iStock
A proposed overhaul of Maine's medical marijuana program drew strong criticism from licensed growers at a legislative hearing Monday.
The state Office of Marijuana Policy early this year introduced new regulations designed to ensure Maine's 21-year-old medical cannabis program conforms with recent legislative changes and the state's new recreational marijuana program.
Maine Public Radio, however, reports that even after lawmakers made a series of changes to the initial, widely criticized measure, participants in the state's medical marijuana caregiver program say they would need to be able to grow more plants in order to meet new state requirements.
Maine allows some 3,000 "caregivers" registered with the state to grow marijuana and provide it to patients, often through storefronts or their own homes. Under the proposed changes, caregivers say they would be required to adopt a costly electronic tracking system provided by a state vendor, as well as implement 24-hour video surveillance at storefront locations.
Caregivers said the new costs could be too much for some growers and patients.
"This will force certain people in rural or low-income areas to resort to the black market," caregiver Nicoli Botti said at the hearing.
State marijuana regulators plan to take additional written comments through April 1 before issuing the final rules, MPR reported. Critics and some lawmakers, however, suggested the Legislature should weigh in on the proposal.