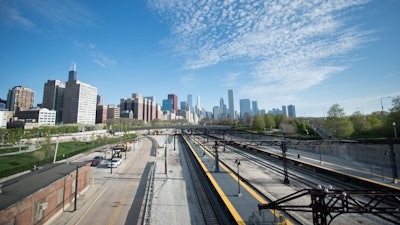 iStock
Cannabis company Parallel on Thursday announced an agreement to acquire the operations of Chicago's Windy City Cannabis in an effort to expand into the rapidly growing Illinois market.
Under the proposed transaction, Atlanta-based Parallel would own six Illinois dispensaries. Windy City currently operates four locations in the state — three in the suburbs of Highwood, Homewood and Posen and a fourth in Litchfield, outside St. Louis — and expects to open two more, in suburban Carpentersville and in Macomb in western Illinois, this month.
Parallel is slated to pay $100 million for Windy City, including $60 million in cash and $40 million in stock. The transaction could be worth up to $155 million including "certain performance-based earn-out payments payable through 2023."
Parallel officials said the deal would give the company one of the largest and most attractive retail footprints in the state. The company, which announced plans to go public earlier this year, also operates in Florida, Massachusetts, Nevada, Pennsylvania and Texas, and it has reportedly applied for licenses in Georgia, New Jersey and Virginia.
Parallel is headed by Beau Wrigley, who previously led the chewing gum company founded by his family in Chicago 130 years ago.
"This transaction gives Parallel the chance to build upon Windy City's neighborhood retail brand presence to bring customers well-being through cannabis products," Wrigley said in the announcement. "We also intend to continue to have a positive impact in Windy City's local communities by creating jobs and investing in employees."
Windy City officials added that Parallel was "the right choice to partner with."
"I'm confident that they will continue to drive equitable, diverse growth opportunities within our communities by creating jobs and supporting positive change," said Windy City CEO Steve Weisman.
The deal is expected to close in the second half of the year, subject to regulatory approval and other conditions.