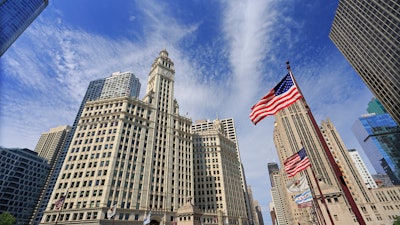 iStock
Cannabis producer Parallel will reportedly become a publicly traded company later this year and use the proceeds to expand into new markets.
Parallel, led by William "Beau" Wrigley — the former head of his family's famed chewing gum company — will merge with a special purpose acquisition company and list its stock on the Canadian NEO Exchange this summer, according to Reuters.
The deal values the company at $1.88 billion, and Parallel expects to receive $430 million in cash after it closes. A group of investors also plans to make a $225 million investment in the company at that time, officials said.
The company produces cannabis, CBD and hemp products — including gummies, vapes and balms — and operates about 50 retail locations, growing operations and production facilities across four states. Reuters notes that the company has applied for licenses in Georgia, New Jersey and Virginia, as well. The company is headquartered in Atlanta.
Marijuana companies are unable to be listed on major U.S. exchanges due to the federal prohibition on the drug, but investors are nonetheless optimistic about those firms amid expectations that the Biden administration could relax cannabis regulations.
Wrigley, who sold his family's chewing gum business for $23 billion in 2008, told Reuters that the industry could particularly benefit from the easing of rules that ban cannabis firms from access to banking.
"That will, frankly, make life easier for companies like ours to navigate some of those territories, and do so in a much more cost-effective fashion," Wrigley said.