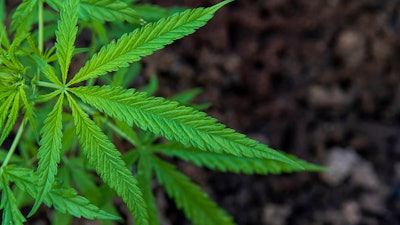 iStock
Cannabis company Cresco Labs said it saw record revenue in its latest fiscal quarter but nonetheless reported a loss of $24.1 million for the first three months of the year.
The Chicago-based company reported $178.4 million in revenue for the period, including records for both retail revenue at $82.8 million and net wholesale revenue of $95.6 million. Cresco's overall revenue for Q1 was up nearly 10% compared to the previous quarter and up nearly 170% compared to the same window in 2020.
The company said gross profit for the quarter was $87 million, up nearly 270% compared to Q1 2020, while its quarterly adjusted earnings of $35 million represented a more than five-fold increase from the beginning of 2020.
Although the company narrowed its loss from the $41.2 million loss in the fourth quarter of 2020, high net expenses continued to keep the company in the red. Cresco officials said numerous initiatives to accelerate the company's growth, including both organic expansion and acquisitions, would pay off in subsequent quarters.
The company said it hopes to reach an annualized revenue run-rate of more than $1 billion by the end of the year.
"We laid the groundwork in Q4 and Q1, and now our expertise with integrating new assets and producing operating leverage will kick in," Cresco CEO and co-founder Charles Bachtell said in a statement.