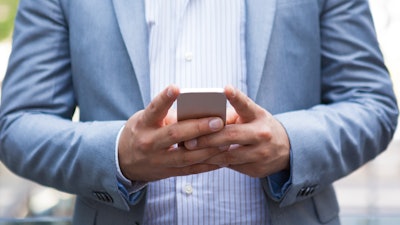 iStock
Telecommunications providers are using new regulations on spam text messages as an excuse to restrict cannabis companies from their texting platforms, an industry group alleges.
Rachel Kurtz-McAlaine, deputy director of public policy at the National Cannabis Industry Association, wrote in a blog post this week that the group's members are experiencing text messaging service interruptions or shutdowns for both marketing and order fulfillment purposes.
Kurtz-McAlaine wrote that the new spam messaging regulations, known as 10DLC, are meant to address widespread spam problems across many industries — but that texting platforms are using the opportunity to exclude or interfere with legally regulated cannabis companies.
AT&T, T-Mobile, Twilio and Avochato, she wrote, have announced they would terminate services for cannabis operators.
Although some cannabis companies identified potential alternatives — such as utilizing other platforms or limiting messages' references to cannabis — Kurtz-McAlaine acknowledged those solutions presented their own problems, including higher costs and the potential that big telecom providers would shut them down, as well.
The issues are likely to persist until marijuana is removed from the nation's list of controlled substances; Kurtz-McAlaine suggested companies can "come together as an industry to address this issue."
"We have been working with legal experts to better understand what is happening, and we have the potential to fight this attack on the legal cannabis industry if there is enough interest," she wrote.