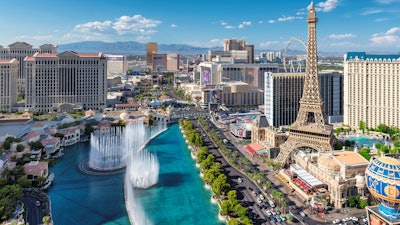 iStock
Cannabis consumers in Nevada will likely soon be able to legally enjoy cannabis products in retail locations.
The Las Vegas Sun reports that the state Senate passed a bill to authorize cannabis lounges by a bipartisan 17-3 margin on the final day of the legislative session on Monday. The vote came four days after the state Assembly passed the bill by a 29-12 bipartisan vote.
Nevada law currently allows consumption only in private residences, but the paper noted that policy is largely ignored, particularly along Las Vegas' Resort Corridor. Reports also noted that a state moratorium is set to expire at the end of the month — after which local governments could authorize cannabis consumption facilities on their own.
Under the bill, current Nevada dispensary license holders would be able to operate a single, affiliated lounge, while new, independent lounges would be able to sell single-use cannabis products.
The bill's author, state Rep. Steve Yeager, D-Las Vegas, told the Las Vegas Review-Journal that as the end of the state moratorium loomed, the lounges were coming "one way or another."
"It was whether they were going to be regulated and whether the state was going to benefit from some of the licensing fees," Yeager said.