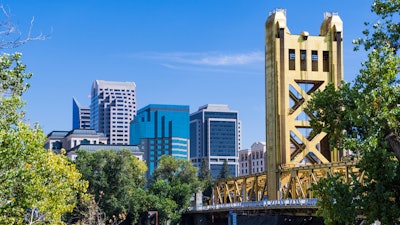 iStock
Cannabis businesses in Sacramento are taking California's capital city to court over what they say is an illegal "neighborhood responsibility" fee.
Attorneys for the companies — a group that include retailers, distributors, manufacturers and growers — alleged that Sacramento officials had made "absolutely clear" that cannabis businesses would not be issued permits from the city unless they agreed to pay 1% of their gross receipts under a required "Neighborhood Responsibility Plan," the Sacramento Business Journal reports.
The lawsuit added that the city's policy has little to do with neighborhood or environmental responsibility, and suggested that officials are taking advantage of an industry that already pays 4% of its gross receipts to the city.
The group is asking for an end to the collections and for refunds to be issued with interest. The city took in $1.86 million from the fee during the 2019-2020 fiscal year, the last year for which that data was available, according to the Journal.
Sacramento officials developed the requirements after California voters endorsed recreational marijuana in 2016. The following year, the city began requiring prospective cannabis businesses to submit neighborhood responsibility plans and asked them to pay either the additional 1% fee or a fee determined by a city impact study.
The study, however, reportedly was unable to validate any impacts without information on specific cannabis business locations when it was conducted in 2018.
City officials told the Journal they had not yet been served with the complaint and declined comment.