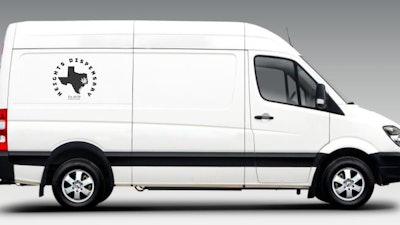 Mullen Technologies/Globe Newswire
BREA, Calif. – Mullen Technologies Inc., an emerging electric vehicle manufacturer, has entered into an agreement with Height Dispensary. Height agreed to purchase 1,200 Mullen One electric vans in deal valued at more than $60 million.
Height is a Texas company specializing in legal CBD and THCa8 products online, and soon through a retail cannabis dispensary.
The initial Mullen ONE vehicle order will consist of 200 EV vans for Heights Dispensary's Houston and Dallas operations, to be delivered on or before the end of third quarter 2023.
Additionally, Height will purchase 1,000 Mullen ONEs by second quarter 2025. The Mullen ONE EV Cargo Van vehicles are a modified variant of the Mullen FIVE, an electric crossover SUV based on a skateboard EV platform and unibody frame that will be available in a single or dual electric motor configuration.