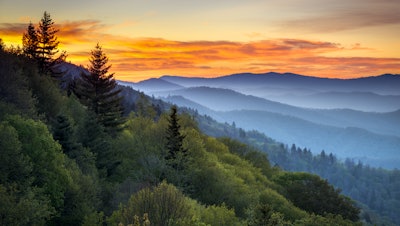 iStock
Medical marijuana is now legal in a portion of western North Carolina after officials with the Eastern Band of Cherokee Indians approved a cannabis ordinance last week.
Tribal leaders on Thursday announced the passage of a measure to allow the growing, selling and use of medical cannabis on its lands, known as the Qualla Boundary. The area is the first in the state to allow medical marijuana, the Charlotte Observer reports.
"Passing this ordinance is just the first step, but we are excited to begin building this program," said EBCI Principal Chief Richard Sneed.
The tribe plans to establish a five-member cannabis regulatory board that will oversee licenses for cultivation, processing and sales, as well as issue cards to patients 21 and older with any of 15 conditions or symptoms, such as chronic pain or anxiety.
Patients will be allowed to purchase one ounce of marijuana or 2,500 milligrams of THC per day, capped at six ounces or 10,000 milligrams, respectively, per month. It was unclear whether non-tribal members would be eligible as either patients or licensees.
The tribe plans to establish two dispensaries, and officials said the program would be limited to just those two for its first three years.
Jeremy Wilson, a member of the tribe's cannabis commission, told Blue Ridge Public Radio that he hopes doors open to the first dispensary within the next 12 months.
A bill to legalize medical marijuana throughout North Carolina passed a state Senate committee last month, the Observer reported.