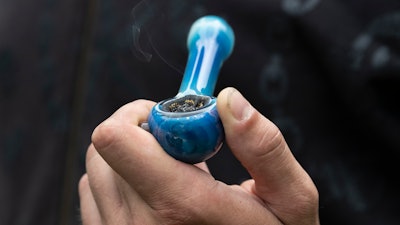 iStock
A new poll found that a record-high percentage of Americans has at least tried marijuana.
Analysts, however, suggested that the decades-long climb could be nearing a peak.
The latest survey of consumption habits from Gallup found that 49% of respondents indicated they had tried marijuana, an increase from 45% in the 2017 and 2019 polls.
The 2021 poll also found that the percentage hovered around 50% across multiple generations. Although less than 20% of the oldest Americans said they had tried cannabis, the percentage for millenials, Generation Xers and baby boomers was similar — 51%, 49% and 50%, respectively.
Gallup wrote that while the percentage for the population as a whole is likely to eclipse 50% for the first time in coming years, the similarities between generations meant that it could remain at about that level moving forward. Analysts attributed recent increases to millennials replacing the oldest Americans both in the adult population and among survey respondents. This year's poll did not include the youngest adults, known as Gen Z, due to a lack of sufficient data.
The percentage of adults who indicated that they "smoke marijuana," meanwhile, remained steady at 12%. Gallup initially asked about regular cannabis use in 2013; 7% said they smoked marijuana that year, but the percentage has remained between 11% and 13% in subsequent polls. The share of millennials who smoked marijuana was about twice as high as that of their older counterparts, but Gallup noted that people tend to discontinue smoking as they get older.
Analysts also noted that the 12% marijuana smoking rate now nearly matches the nation's long-declining percentage of cigarette smokers.