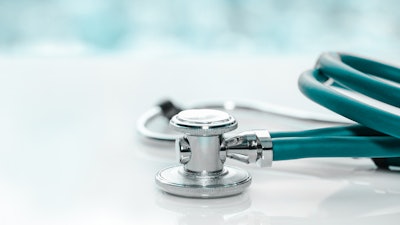 iStock
A new University of Arizona Health Sciences study will explore the use of cannabis and other substances among registered nurses and the potential effect on patient care.
Forty-seven states have some form of legalized medical cannabis, and it's estimated that nearly 3 million Americans use it for relief from illness. Jessica Rainbow, PhD, RN, an assistant professor in the UArizona College of Nursing, received a $207,924 grant from the National Council of State Boards of Nursing Center for Regulatory Excellence, which funds research that advances the science of nursing policy and regulation and builds regulatory expertise worldwide.
The two-year study, which started in July, builds on Dr. Rainbow's prior research, which found that nurses were suffering from significant pain that was impacting their work. That pilot study suggests that nurses, as the largest group of health care providers, care for patients who are using cannabis, and that nurses are using cannabis in conjunction with other substances as treatment for their own pain.
"I hypothesize that nurses are using cannabis and other substances to cope with their work, and that these are often used to recover rather than prior to attending work," Dr. Rainbow said. "Nurses in our pain study were going to incredible lengths to be able to deliver the best care for their patients regardless of the consequences for their own health and life outside of work."
Prior studies have found that nurses have similar rates of substance use as the general population and are at risk for substance abuse due to access, stress and attitudes toward substance use. The COVID-19 pandemic has increased stress, anxiety, depression, fatigue and burnout among nurses. These conditions have all been linked to substance use in past studies; however, the impact of the pandemic on nurse cannabis and other substance use is currently unknown.
The new study will address these gaps by exploring nurse use of cannabis in addition to other substance use. Dr. Rainbow, along with Shawn Gallagher, PhD, PMHCNS-BC, APRN-BC, FNP-BC, a professor in the College of Nursing, and Alicia M. Allen, PhD, MPH, an assistant professor in the UArizona College of Medicine – Tucson and member of the UArizona Health Sciences Comprehensive Pain and Addiction Center, will examine the potential impact on patient care through both a cross-sectional survey and one-on-one interviews with nurses who self-report using cannabis.
"This study will involve a large confidential survey and interviews with a subset of survey respondents who use cannabis," Dr. Rainbow said, adding that questions will include measures of nurse substance use and some free-response questions. "As part of the survey, we will ask participants to complete a schedule of the prior week and include when they worked and when they used substances."
The findings of this study may provide valuable information about how nurses are currently using cannabis and other substances, and the potential impact of use on patient care. These data can inform the development of cannabis use regulations, and diversion and educational programs for nurses in this changing state and federal landscape.
The study aligns with the National Council of State Boards of Nursing Center for Regulatory Excellence's research priorities of "impact of legalized marijuana" and "substance use disorders in nursing."
"The National Council of State Boards of Nursing is interested in nurse cannabis use because of the changes in cannabis legalization across the United States and the implications for state boards of nursing," Dr. Rainbow said. "Our findings may guide future regulations, and hopefully interventions, to address any work-related issues that are leading to nurse substance use in a way that impacts patient care and is detrimental to their own health.
"For my research," she added, "this will guide what kind of work system interventions I build to improve the work lives and health of nurses."
Dr. Rainbow's research seeks to improve systems, such as hospitals, to improve nurse health and safety, which will ultimately improve the patient care they provide.