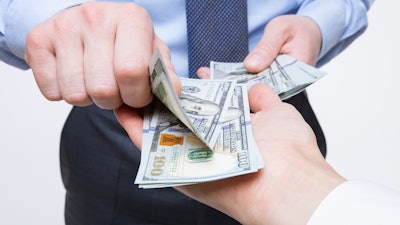 iStock
A Massachusetts cannabis retailer will pay nearly $300,000 to settle violations of the state's premium pay requirements, prosecutors announced Thursday.
The Massachusetts attorney general's office's Fair Labor Division found that 282 employees of Theory Wellness were owed hundreds of thousands of dollars for work performed on Sundays and covered holidays. Massachusetts law currently requires certain retail workers to receive 1.2 times their regular hourly work rate on Sundays, although that requirement is scheduled to be phased out in 2023.
The probe, which was triggered by an employee complaint in December 2020, also resulted in citations of Theory Wellness President and CEO Brandon Pollock and Treasurer-Secretary Nicholas Friedman. Theory, which has three locations in the state, agreed to pay the full amount of wages owed to the workers as part of the settlement, which included restitution and penalties.
Attorney General Maura Healy said the company cooperated with the investigation and is now in compliance with state premium pay laws.
"As a result of our investigation and action in this case, nearly 300 employees who were not paid properly by Theory Wellness will now be made whole," Healy said in a statement.